Our tree service company is a locally-owned and operated tree business that is committed to doing things right. We have certified arborists and more than 100 years of collective experience on our staff. We're proud of our licensed, professional workforce, so you can feel safe and secure. We also conduct background checks and utilize the government's voluntary E-Verify system to ensure all our employees are legal workers. We invite you to see a few comments from our customers, and we think you will see why Santa Elena Tree Services LLC's sets the Standard of Care in the tree industry for your home and business. Then we hope you decide to work with us for your tree needs.
Santa Elena Tree Services LLC
Address: 3222 Glen Carlyn Road Falls Church, VA 22041
Area served: Falls Church, VA, 100 Mile Radius and surrounding areas
Phone:
At Santa Elena Tree Services LLC, we believe it should be easy to find trusted partners to help you properly care for your property. We understand that you want to hire a company with a wide range of services and experienced professionals who are reliable, safe, efficient, and knowledgeable –, and you want all this at a great value. We believe that is why, for more than 14 years, Santa Elena Tree Services LLC's customers have served as our most passionate promoters.
We offer a full range of tree services to meet your needs. Whether you have a commercial or residential property, we have an experienced, professional staff who is ready to get the job done. We offer estimates, so you can see exactly what work needs to be done and what it will cost to protect the value of your property. Sometimes a tree is so damaged it can not be saved. Whether a tree is damaged and needs removal, or you need tree removal for other reasons, call us and we can safely remove trees of all shapes and sizes.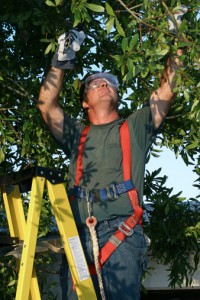 Proper care of trees can increase a plant's life span. Santa Elena Tree Services LLC offers tree trimming services to ensure your tree gets the attention it needs to be healthy and happy. All of our recommendations follow the Tree Care Industry Standard ANSI A-300.
There is a lot of confusion regarding whether trees can or cannot be removed and what the tree trimming laws say about tree cutting down that pesky branch. Santa Elena Tree Services LLC are experts in a tree control and can create a report for any tree. You would be surprised at what you can remove and how the tree trimming laws may or may not affect you. Our professional team can come to your property, and advise you of all local regulations, tree trimming or tree cutting. We can make a report for your tree problem and help you for tree removal, if necessary.